The Lost World: Jurassic Park is a pirated port of the SNES game of the same name, believed to be developed by Cony Soft and published by Hosenkan under their Hosekn alias in 1998. This, or Mortal Kombat 5, is their last game ever released.
This is a direct port of the SNES game. However, it's much shorter, and can be beaten in 1 minute. The objective of the game is to stun all the dinosaurs, and collect the eggs.
The name "Jakeshon" appears once in the intro, but is also present in some unused text found in the ROM, one reading "JAKESHON PARK" and the other "1997 COPYRIGHT JAKESHON"[1].
References
Edit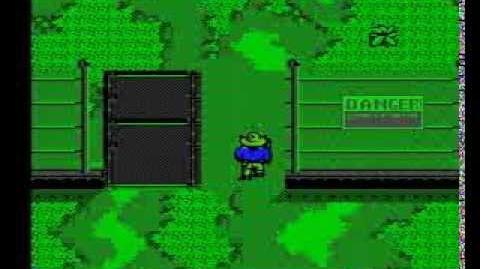 Ad blocker interference detected!
Wikia is a free-to-use site that makes money from advertising. We have a modified experience for viewers using ad blockers

Wikia is not accessible if you've made further modifications. Remove the custom ad blocker rule(s) and the page will load as expected.