Star Wars: Jedy
Edit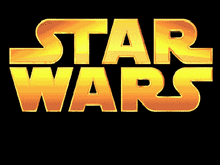 Star Wars is a title screen and graphic hack of Wolf Child for the Mega Drive released by an unknown Russian company. Like the company, the release date is unknown. One may not notice at first, but if you get the power-up that turns you into a wolf in the original game, the player's sprite remains the same in this hack.
Ad blocker interference detected!
Wikia is a free-to-use site that makes money from advertising. We have a modified experience for viewers using ad blockers

Wikia is not accessible if you've made further modifications. Remove the custom ad blocker rule(s) and the page will load as expected.